Orca Wetsuit Alpha Women
Product
Qty

Orca Wetsuit Alpha Women mt S

649,00   € 

584,10

Art# 8427011189258
Orca Wetsuit Alpha Women
Natural swimmer
When you're looking for maximum flexibility.
Recognized as the most flexible, unrestricted wetsuit on the market, the Alpha is designed to compliment a good swimmer's technique and get you moving even faster through the water. Featuring industry first 0.88 Free arms for unrivalled flexibility and forearm water feedback, as well as carefully placed Exo-cell Buoyancy dots for better buoyancy position and equilibrium.
Flexibility

0.88 Free arms and underarm panel give you the ultimate flexibility to compliment your stroke, while also providing unrivalled forearm water feedback as you feel the water with each stroke.

Speed

Updated buoyancy equilibrium between the chest and the legs as well as full Nano SCS coating on the front gets you gliding through the water faster. SCS coated Yamamoto neoprene is used in special Hydrolite panels in the arms and legs of the suit combined with a stretchy lining that absorbs less water to improve buoyancy, making the Alpha even faster to remove in transition.

Buoyancy

Carefully placed 5mm Exo-cell Buoyancy Dots on the lower back of the suit provide you that extra help with buoyancy just where you need it.
Comfort
Super thin 2mm SCS coated neoprene collar provides the ultimate in comfort where you need it most.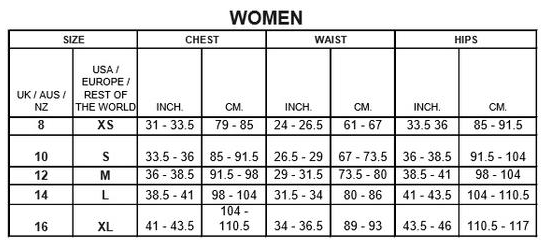 Artikelen gerelateerd aan Orca Wetsuit Alpha Women
Delivery information
Orders above the € 50,- will be shipped for free within the Netherlands
The delivery options available for shipping this product along with the contents of your basket are:
Pick up (Westkanaalweg 10e, 2461 EC Ter Aar, Netherlands) => Free
Registered:

-EUR 1 => € 21,65
-EUR 2 => € 26,65
-EUR 3 => € 27,95
-WORLD => € 35,95
The above prices are for packages up to 5kg. It may happen that we can send your ordered products in a cheaper way. Should this be the case, we will first contact you. After an agreement, we will refund the excess amount back to your account. If you want more information about the shipment you can go to the English version of PostNL. On this website you can find how long it will take before your parcel arrives.
If you want to track your parcel ask us for your exclusive Track & Trace code. You can follow your parcel on PostNL
Return information
You can return items within 14 days. The 14 days are counted from the day of delivery, unless otherwise stated in the presentation of the article. Unused, unwanted items will be refunded to the customer minus shipping. Pay attention to the following for returning your bought article:
Always return the article in the original packing
Cards and labels may not be removed
We cant accept articles which have been worn, used, damaged or any other way they dont fulfil to our guidelines as they have been send back
Always add the return form, with the completed reason of return
If the above conditions aren't fullfilled your purchase wil be official, and we won't give you a refund and send your goods back to you.
Detailed information on returning can be found in our return form. This is also included with your parcel.